Many of us struggle when buying new pieces of furniture. Whether we are starting a new project or trying to match the existing décor, it can be tricky to know which direction to take in the midst of so many options. Very often we end up buying pieces that we consider to be pretty. The problem with this approach is that it can lead to a design that is not cohesive and does not reflect our personality.
I believe that the secret to avoiding such a mistake and to successfully achieving your desired décor is knowing your decorating style. Whether you decorate your home on your own or hire a designer, it is crucial to know which direction to take. Limiting your design options will save you time, money, and stress, and, most importantly, it will lead to a design that truly reflects your unique personality.
Today, I'll help you to find your style with few exercises. I promise, once you know which direction to take, it will make the whole experience much more enjoyable. So grab a pen and let's find out together!
1. Describe How You Want Your Home to Feel
Start by describing the overall feel that you want to achieve. Is it relaxing? Is it cheerful and energetic? It is sophisticated? Think about it and fill in the blanks:
I want my home to feel _______________.
(Eg. eclectic & creative/ minimalist/ cozy /sophisticated/ modern & sleek /light & breezy / colorful & fun/ glamorous / Calm, etc…
Below are examples of "Eclectic & Creative" Interiors: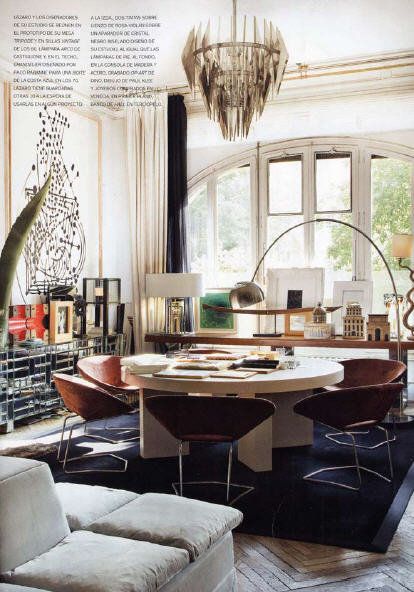 Examples of minimalist interiors: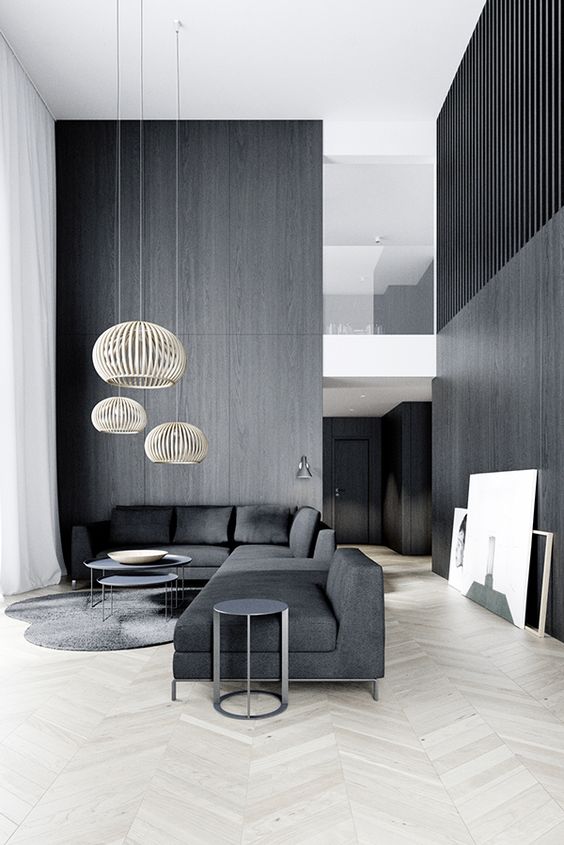 I want my home to make me feel _________ while I'm in it.
(eg. stylish, zen, energetic, sophisticated, relaxed, etc…)
2. Take Notes of What You Like and Dislike.
Walk around your home and make a list of items that you like and dislike, and, most importantly, why. Do you love that vintage chair you bought in the flea market? Why? Is it the distressed look? Is it the pattern on the upholstery? Write it all down. The more information, the better.
3. Use Pinterest for Inspiration
As overwhelming as Pinterest can be, it really is a useful tool. Start a board and give it a name, such as "Finding My Home Décor Style" for example. Carefully chose pins that really speak to you. Rather than just pinning everything you think looks pretty, spend some time looking at the picture and figure out if it's something that you really love or would want to see in your home. Ask yourself concrete questions like: "Can I see myself (and my family) living in this room?" or "Would this chair go well in my bedroom." Eventually your board should start to have a somewhat cohesive look.
4. Analyze your Pins
Next go through each of the pins and quickly describe the look and feel of the image and what you love about it. Doing this quickly is key. We don't want to overthink at this stage. Rather, by quickly writing down our impressions, we are tapping into our feelings about the picture and not letting the analytical part of our mind get in the way.
Here's an example of how to describe an image:
After quickly describing all your pins, you will most likely notice recurring themes in terms of what you love about the images and the words you use to describe them. For example:
These qualities characterize your personal style. Go ahead and give it a name, since this will make it even more concrete in your mind.
This guide can be used when you need to make decision when designing your home. It will help you avoid making wrong choices while keeping you moving in the right direction to achieve a design that you truly love.
I hope you found this post helpful! Please leave a comment and let me know your thoughts.
Images Via: apartment therapy, Bloglovin, aire moderne, pinterest.